The Pulkovo Airport has held an official hotel opening of the "Park Inn by Radisson", the city's only hotel connected to a covered pedestrian gallery with a new passenger terminal "Pulkovo Airport".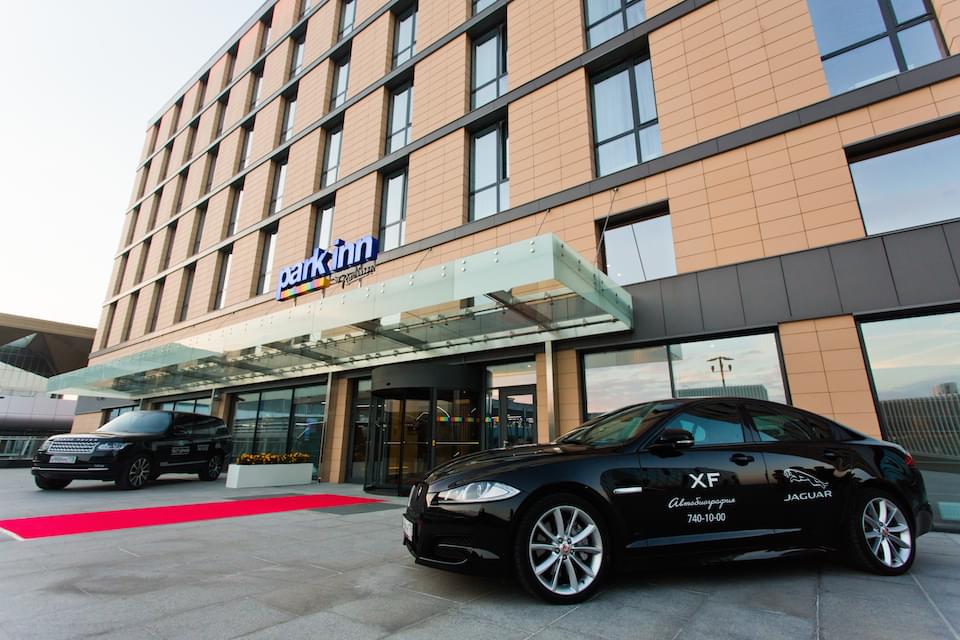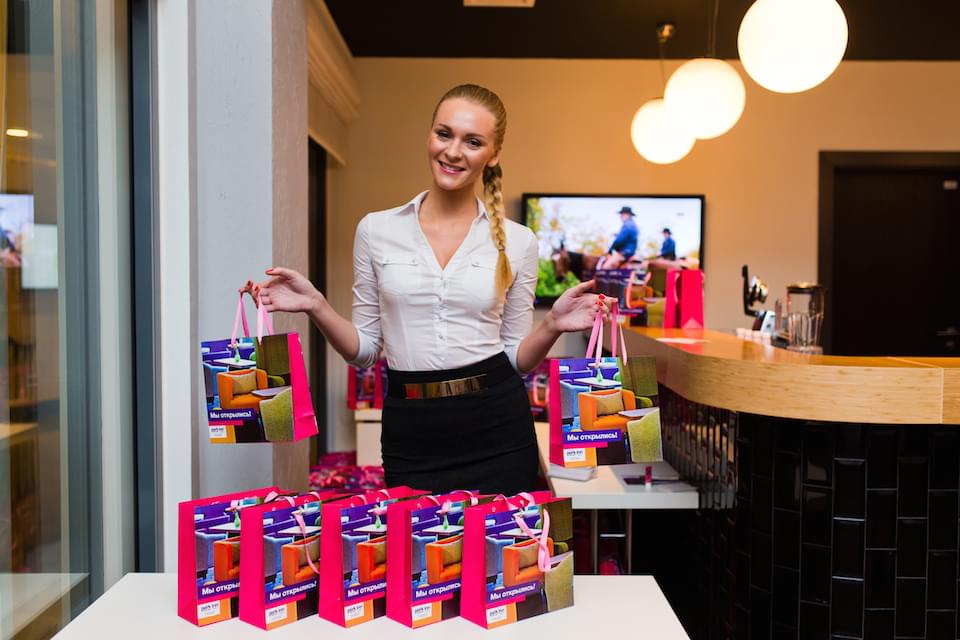 One of many distinctive features of the "Park Inn by Radisson Pulkovo Airport" hotel is an innovative approach to everything, including interior design, organization of space, technical equipment and service.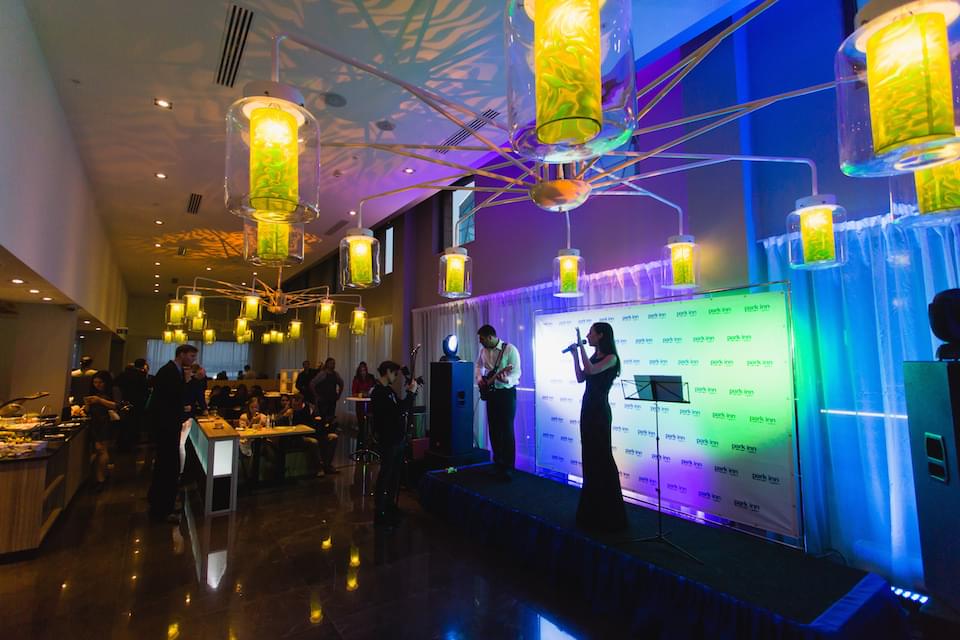 The opening ceremony was attended by the Head of Moscow district administration, Vladimir Rublevsky Viktorovich, the general director of the "Northern Capital Gateway" Sergey Emdin Vladimirovich, the general director of the "Hotel Corporation" Gregory Chernov Egorovich, the regional director of the brand hotel "Park In by Radisson" in Russia Yulmuz Yuldirimlar and the general manager of the "Park Inn by Radisson Pulkovo Airport" hotel Davis Morris.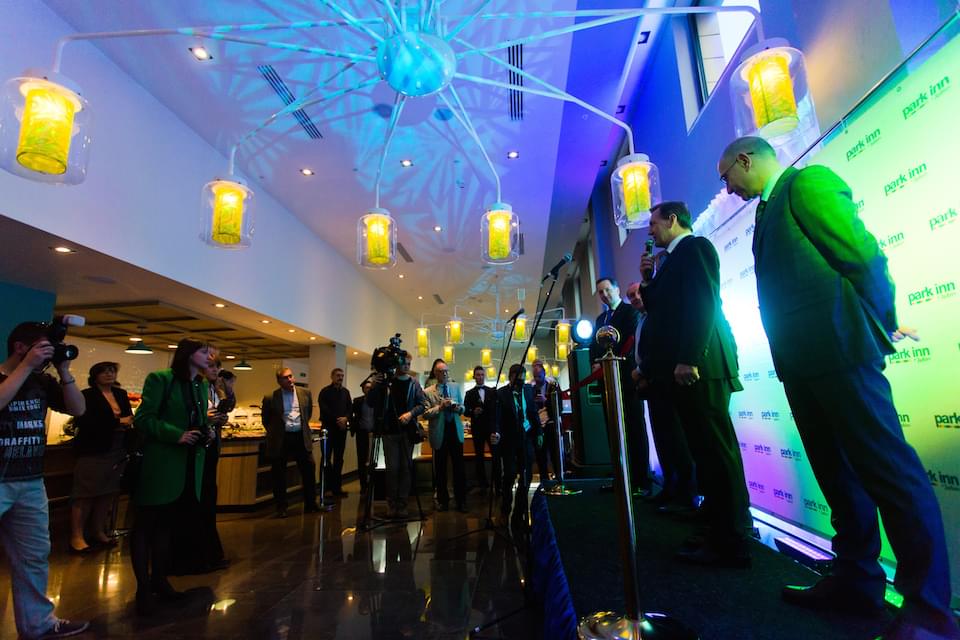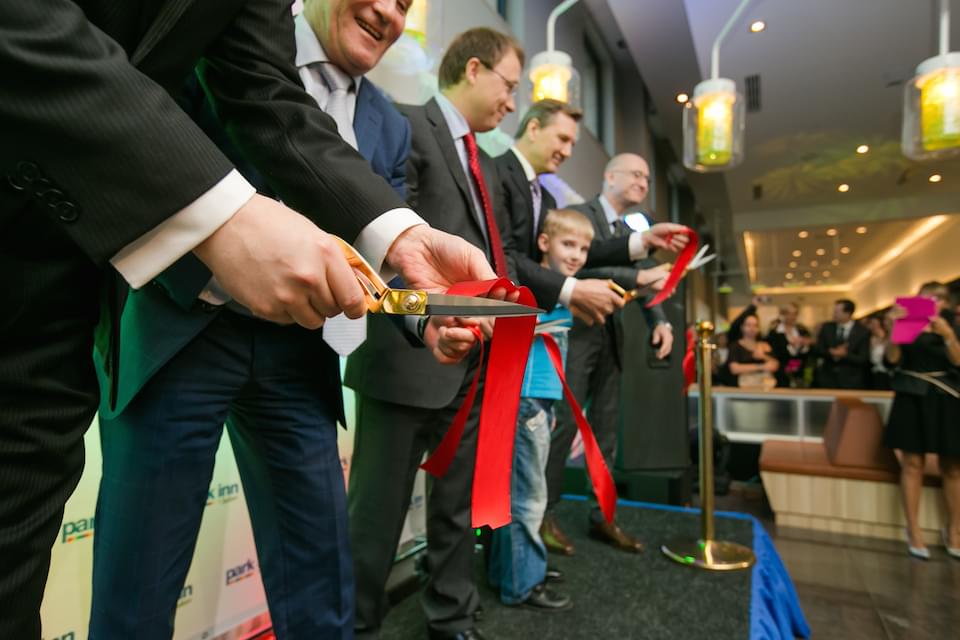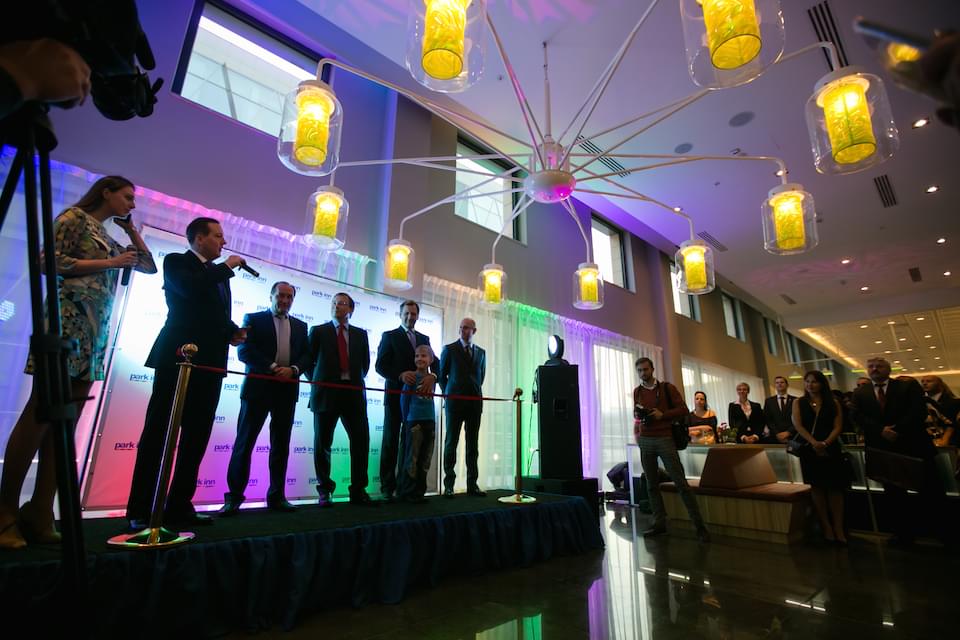 Our communications agency iMARUSSIA! was the organizer of the hotel grand opening, "Pulkovo Airport" together with "Autobiography" autosalon and "Eliseev" (gourmet shop) were partners of the event.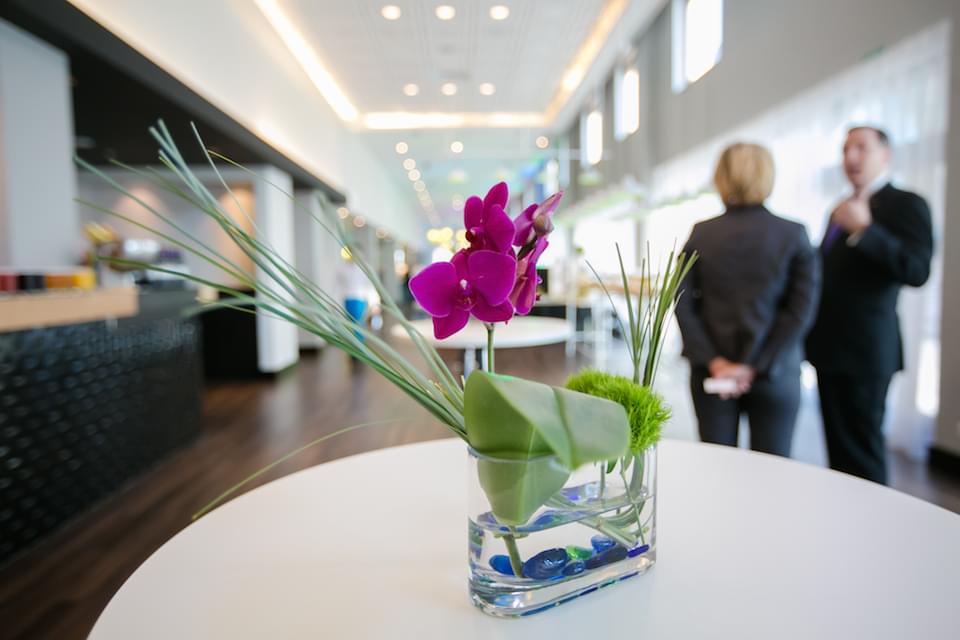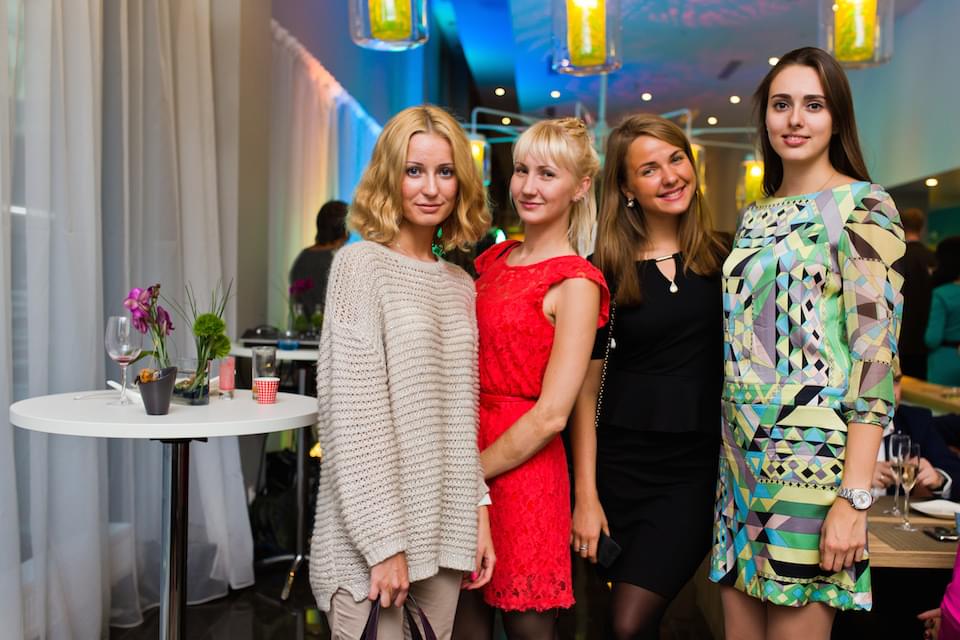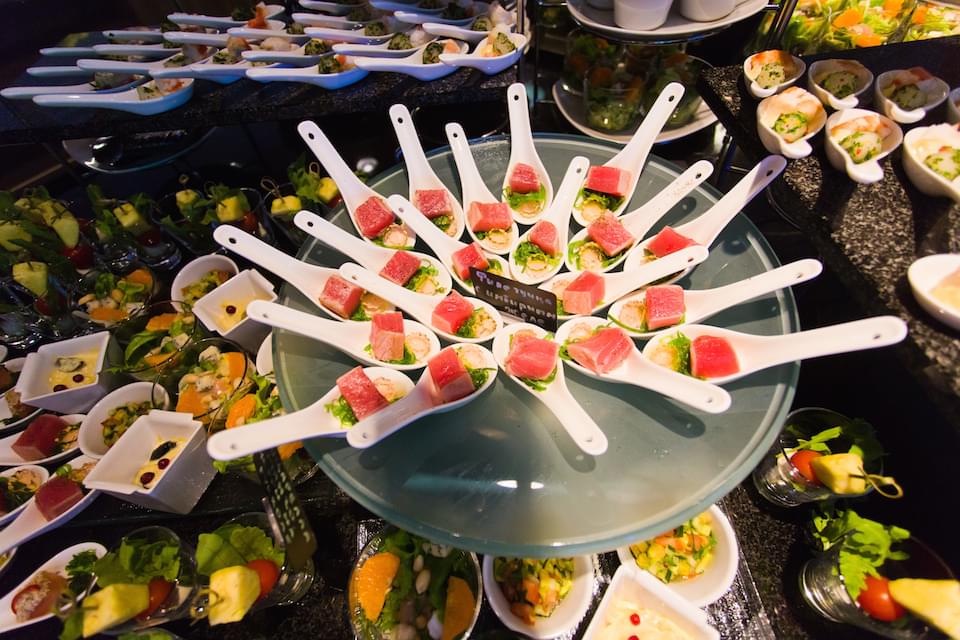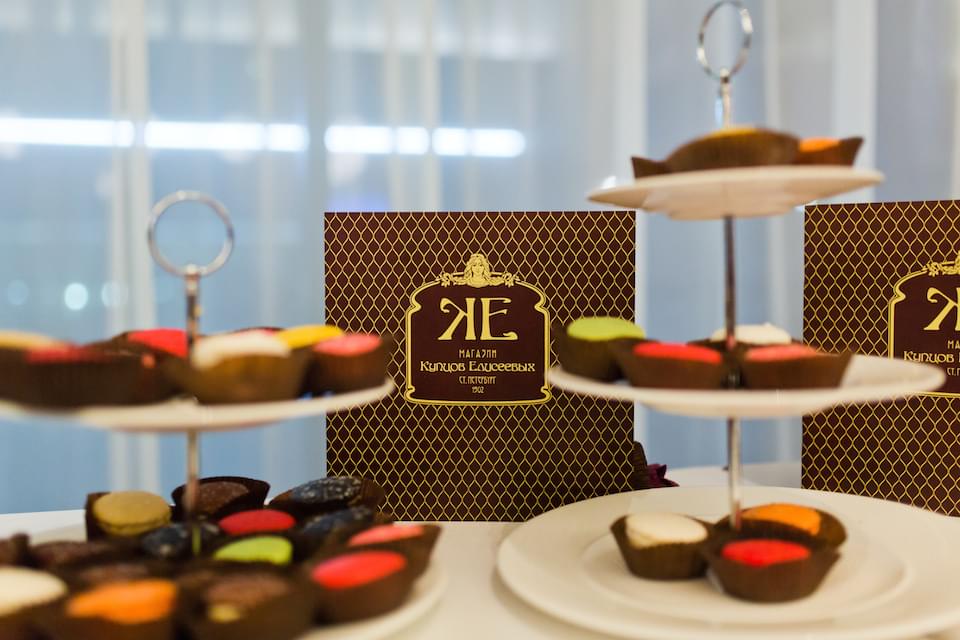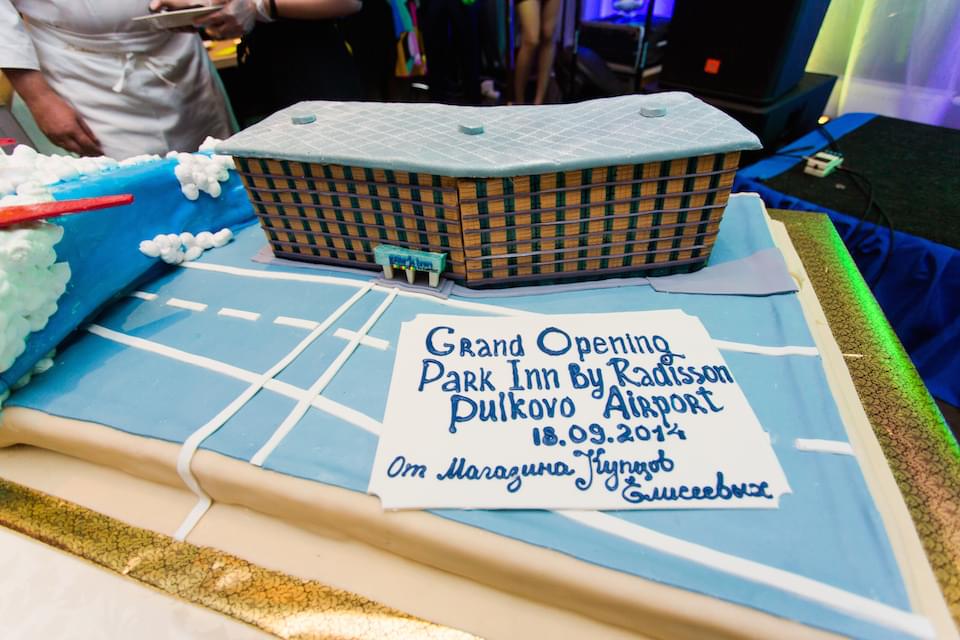 Among many entertaining activities at the event, guests could also get a commemorative photo in the special photo zone by iMARUSSIA!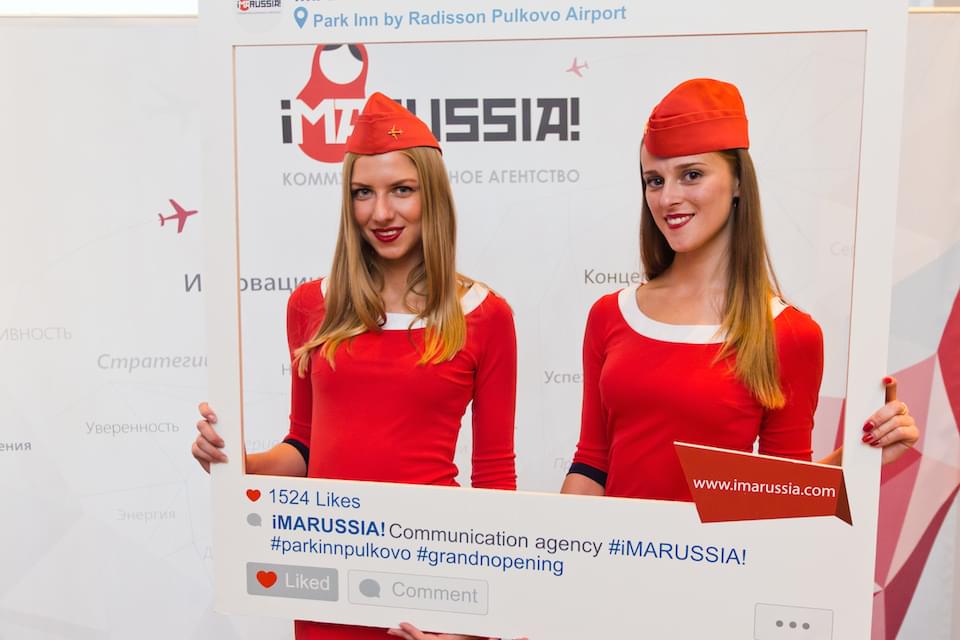 The Geometria TV platform has prepared a special video report of the event:
As the result of our work we have received a letter from the client: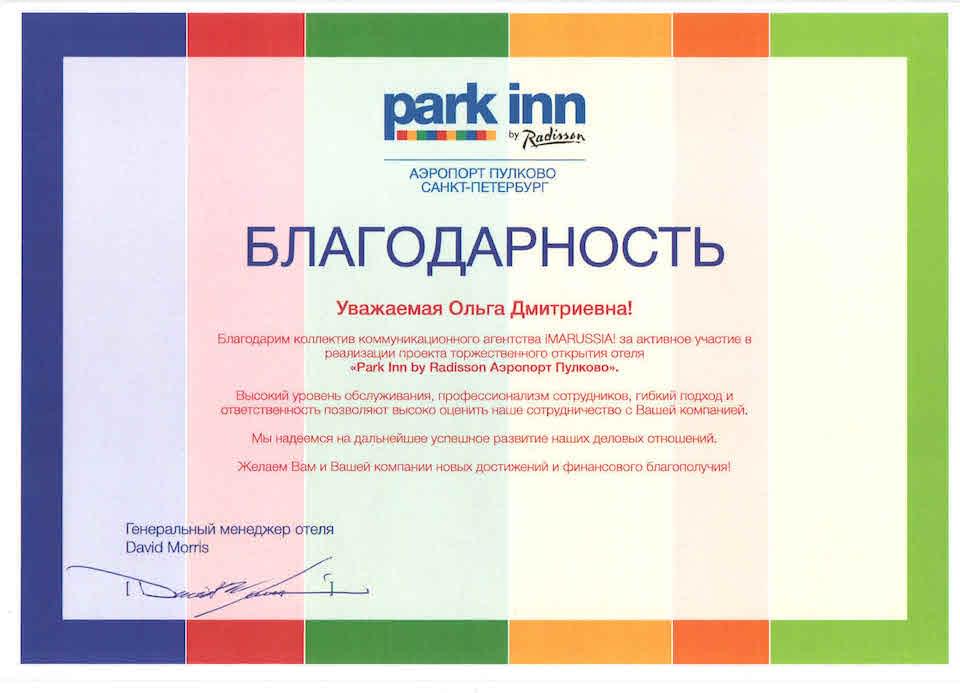 About the brand. 
Park Inn by Radisson is a bright innovative middle segment hotel brand that offers a cozy atmosphere and hospitality at a reasonable price. The brand portfolio consists of more than 140 operating hotels in Europe, the Middle East, Africa and America. Brand hotels offer a variety of services «Park Inn Essentials» especially for business travelers and tourists, including free high-speed Internet access, access to the fitness and business centers, restaurants, complimentary breakfast, which you can take with you.