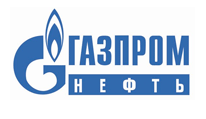 iMARUSSIA! agency has prepared a summer event for the partner company "Gazprom Neft". Konstantinovskiy Palace, located in Strelna, was chosen as the venue for the event.
Reception lines, a stage and a guest relaxation zone were arranged under established tent structures on the terrace of Konstantinovskiy Palace.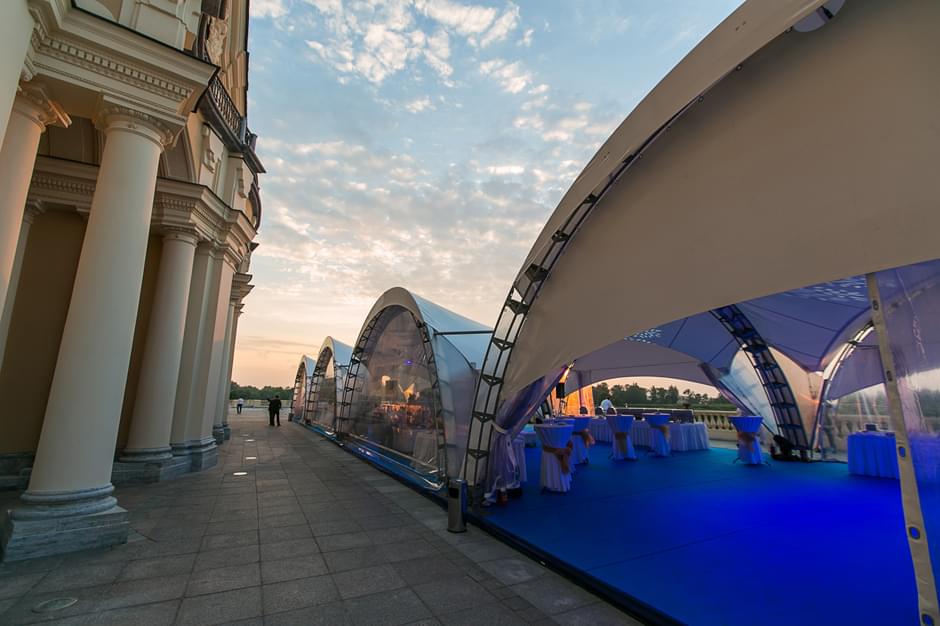 Panoramic view of the park and the Gulf of Finland from the terrace.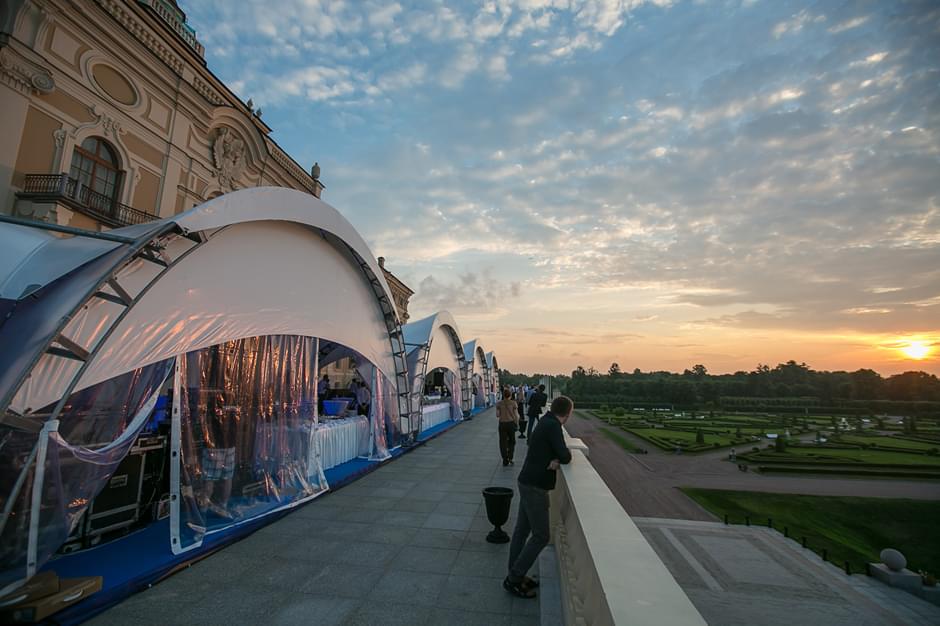 Event opening – vocal ensemble "Dedoox" took to the stage.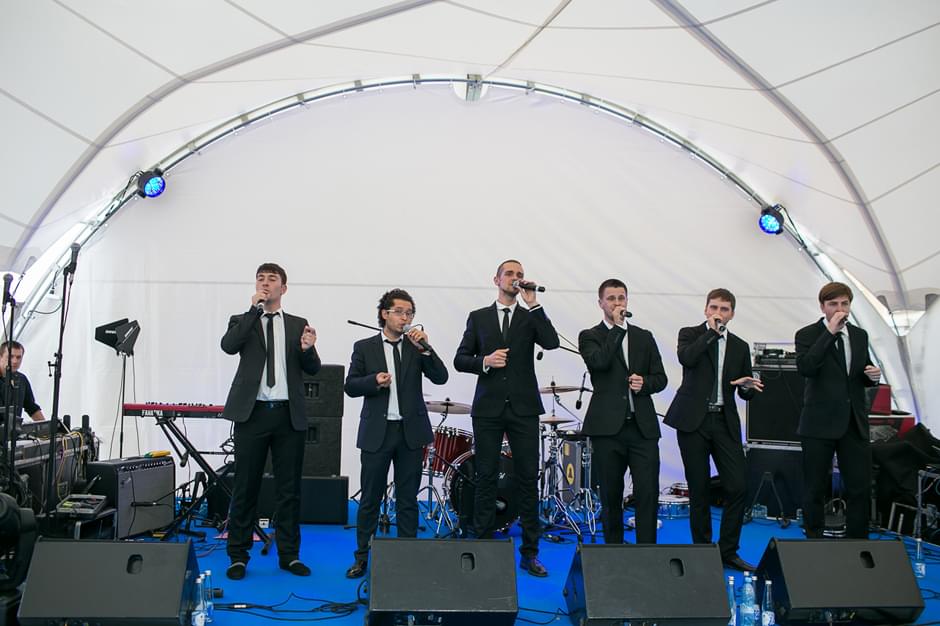 The guests enjoyed the replete show program full of different music bands and artists.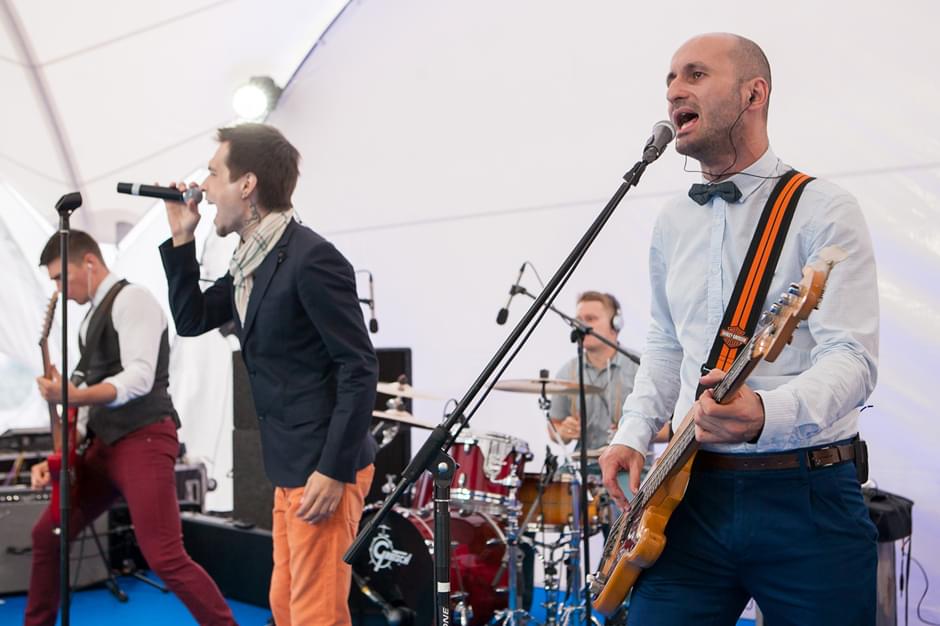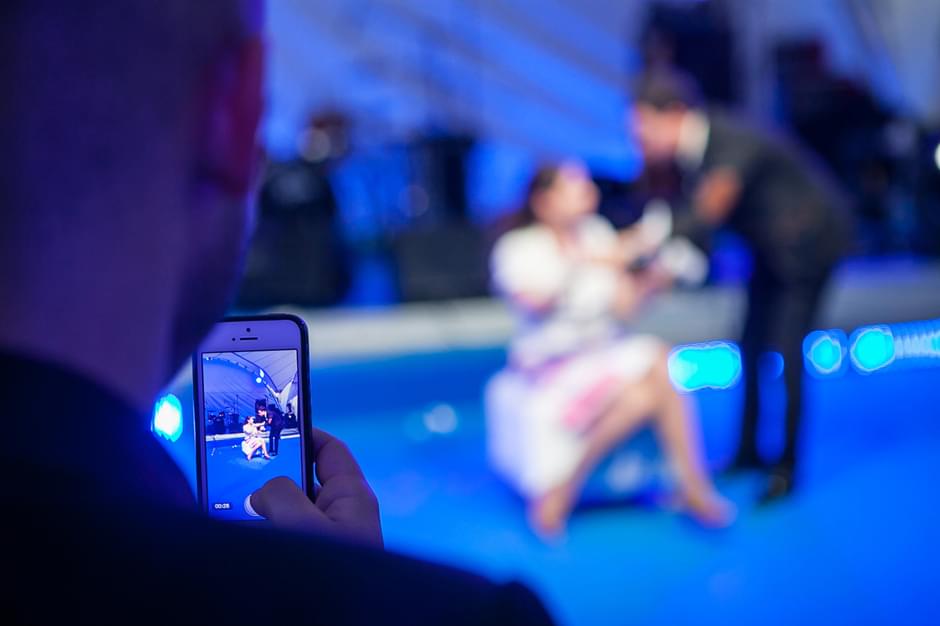 A creative performance of conjurer – Alexander Magoo, the finalist of the "Surprise me" show on channel TV3.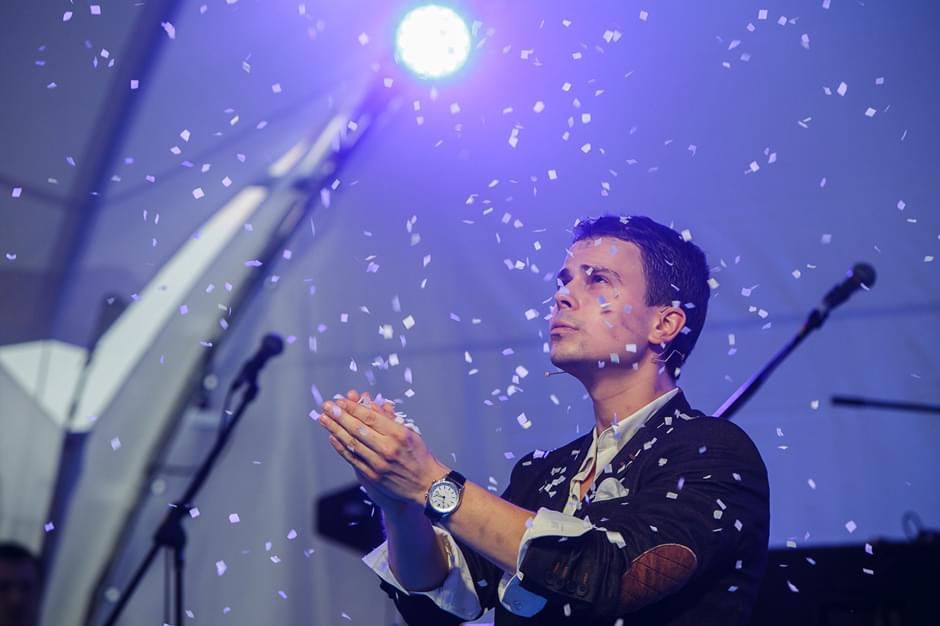 An Individual program – a giant soap bubble show.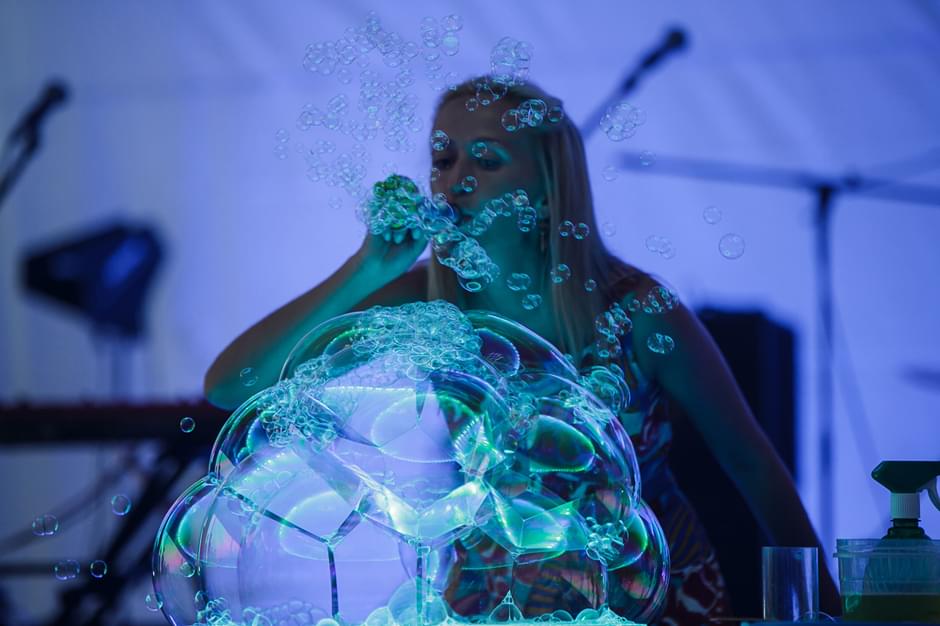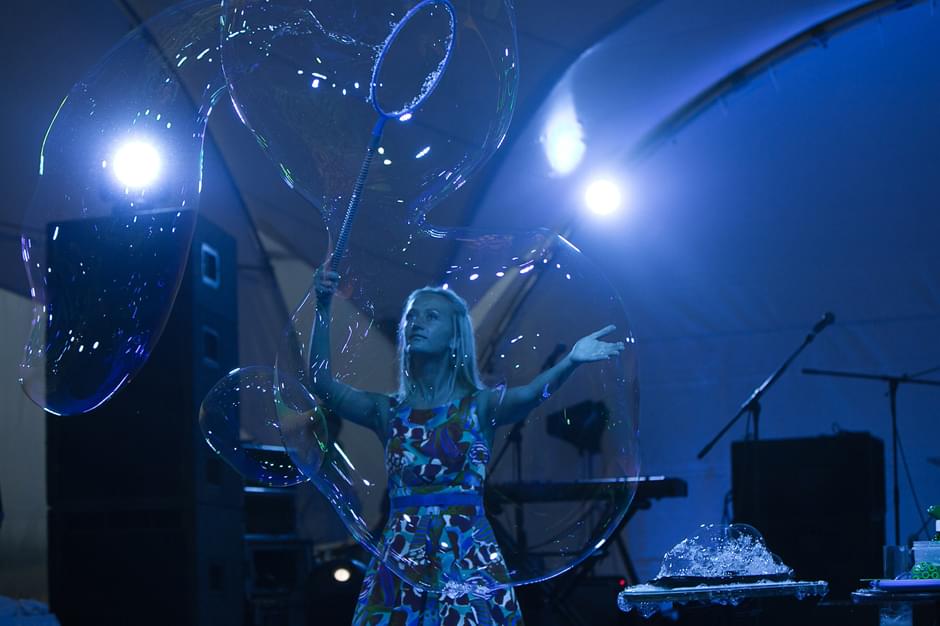 Sport, sport, and sport once again! The girl on the ball at the top of the dome tent.
All guests of the event received branded blankets.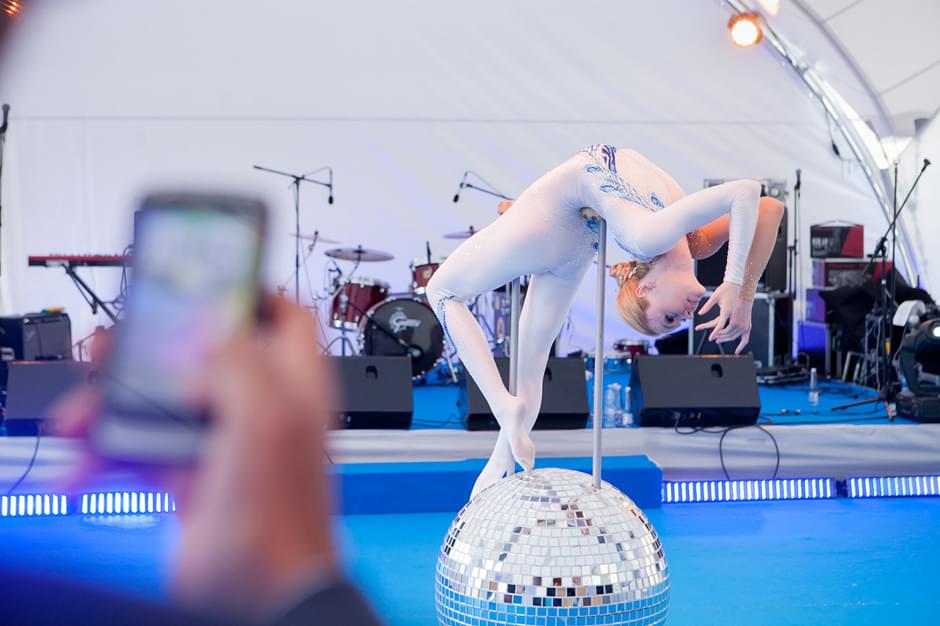 Guests could get picture magnets at the event.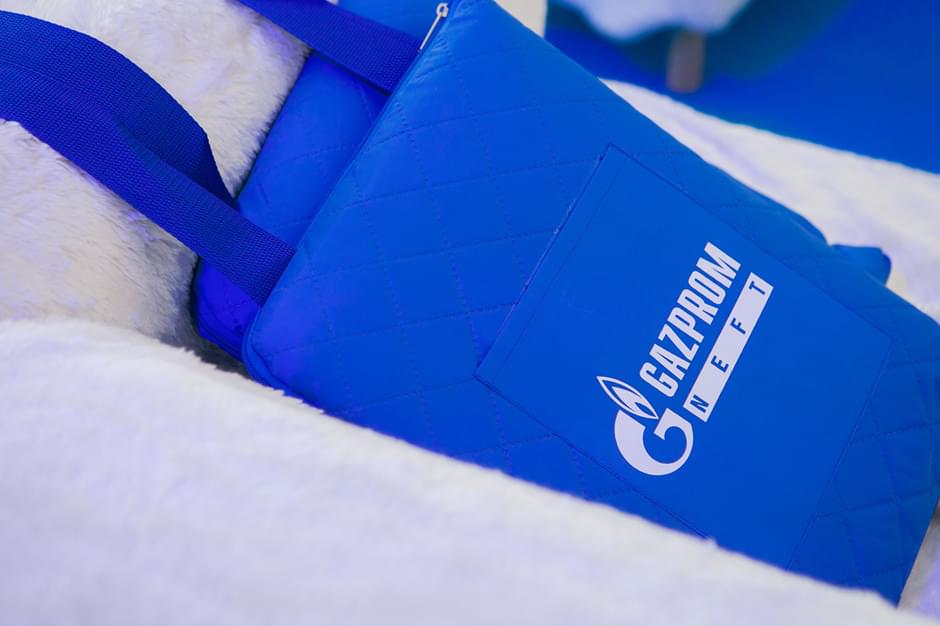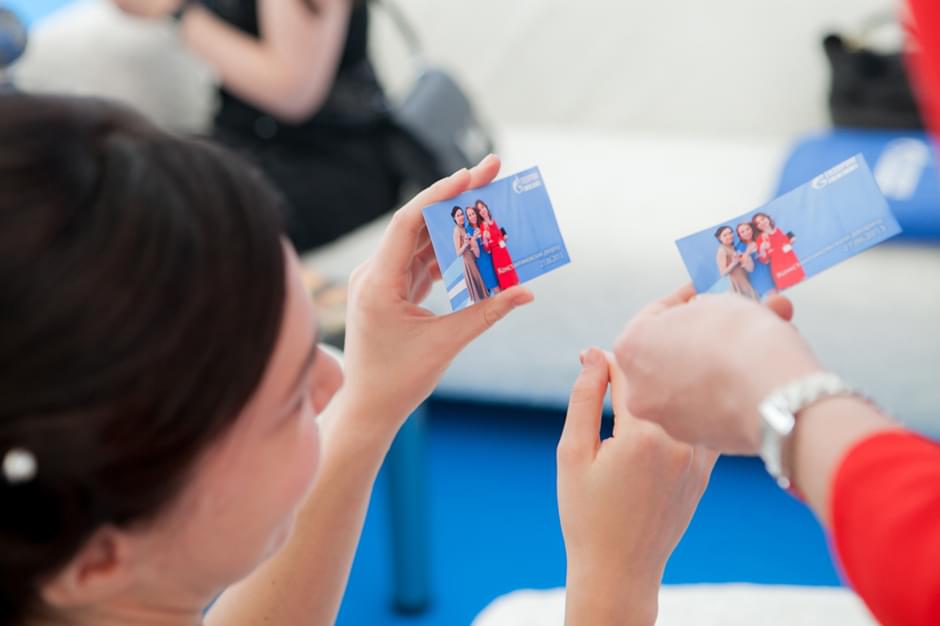 The final part of the event was a dance program, which finished after midnight.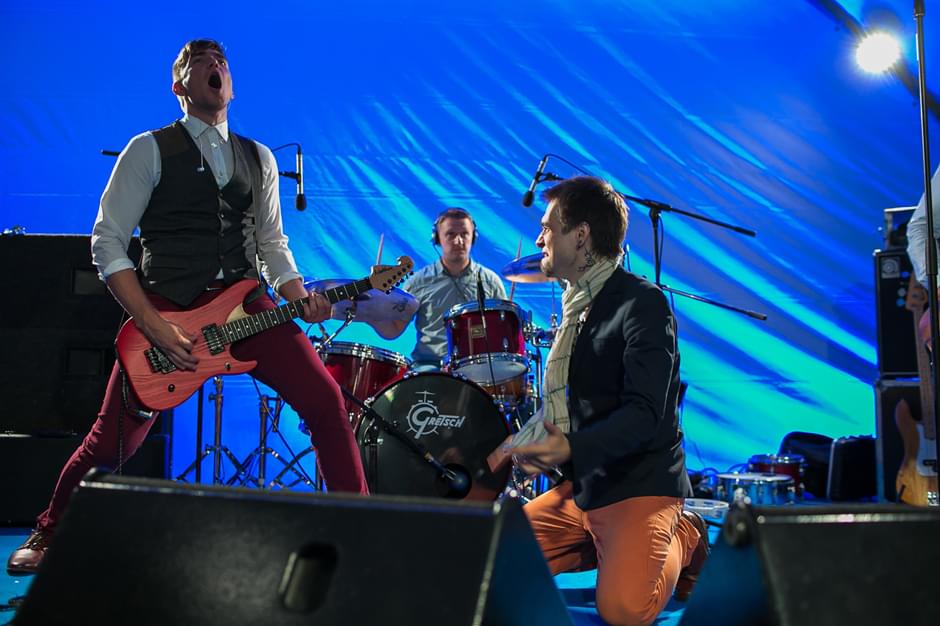 You may also see the video report from the event.