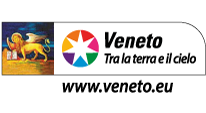 The fact that the Italian Region of Veneto took part in the MITT Moscow's International Travel and Tourism Exhibition has become one of its main events.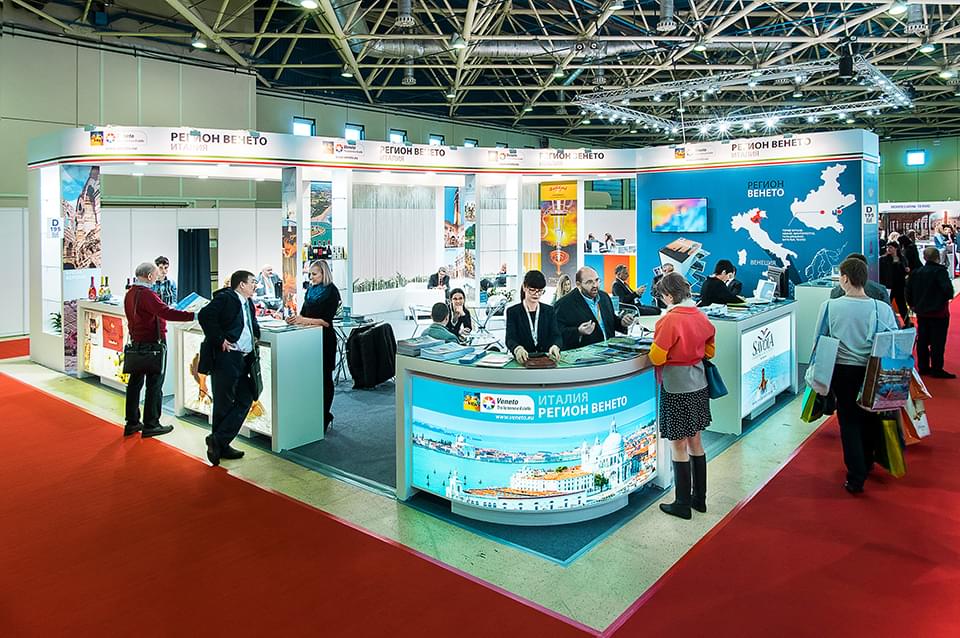 Our agency's team has proposed the concept of the exhibition stand with a total area of more than 100 square meters. We have developed a design project and organized its subsequent manufacture.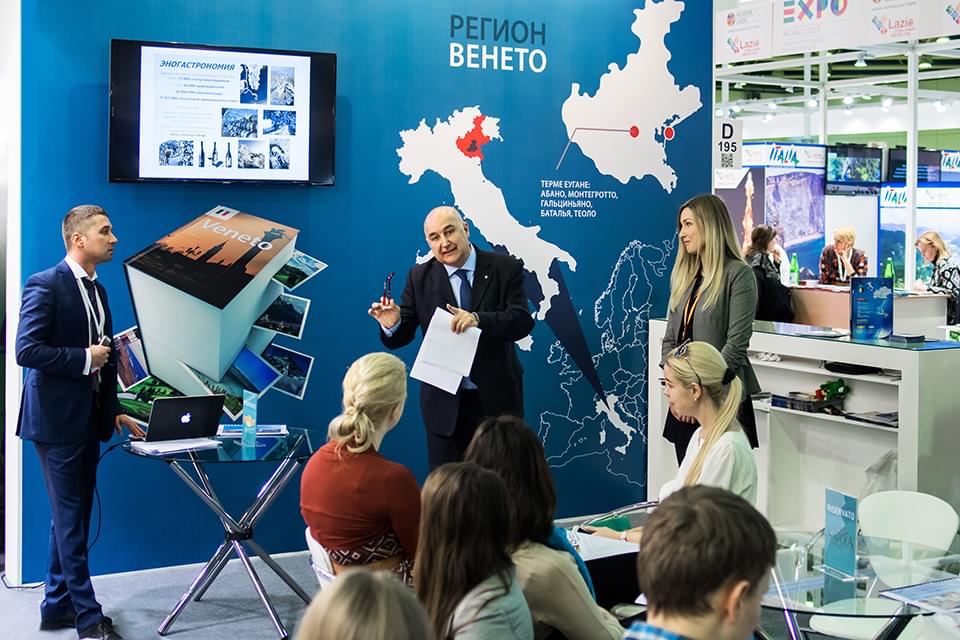 The concept of design is photos and attractions of the region, including such rounded elements as racks, fasciae, and furniture, which underline the logo of the Veneto region.
Floristry, muslin, and the predominance of the blue color scheme have helped strengthen the atmosphere of the region and its natural features.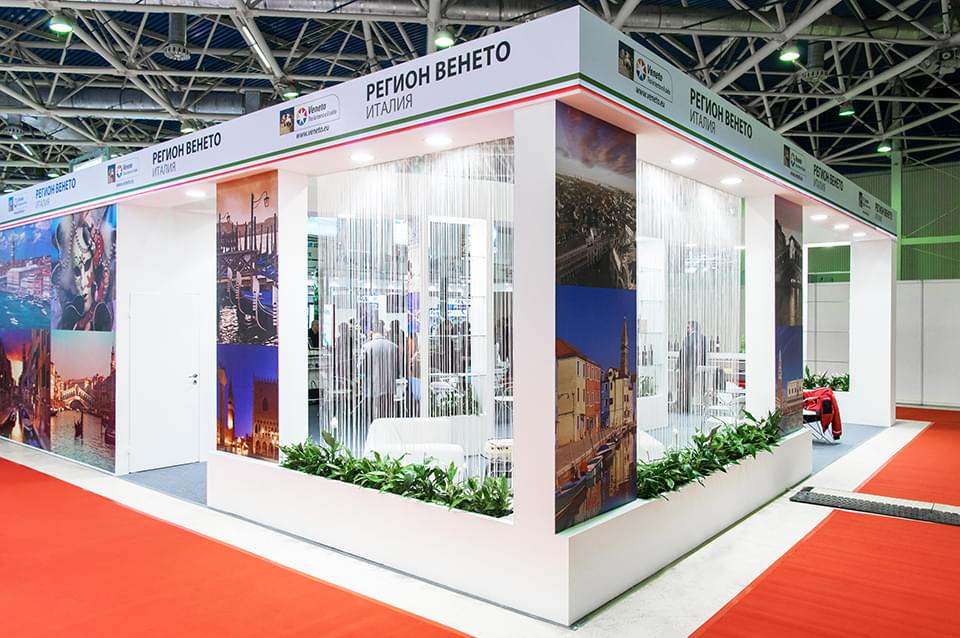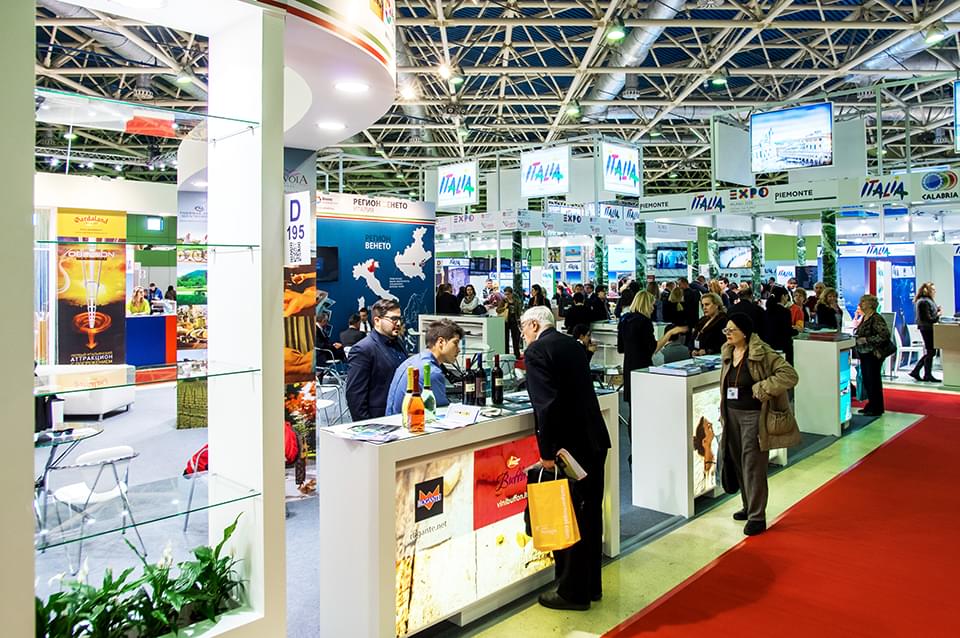 Marino Finozzi, Regional Minister for Tourism at the Veneto Region, hosted the Veneto Region's presentation ceremony.
Meeting between the Minister, other members of the Veneto and tour operators in Moscow has also been organized by our team. The speech delivered by the Minister has been attended by representatives of more than 20 of the largest travel agencies in Moscow.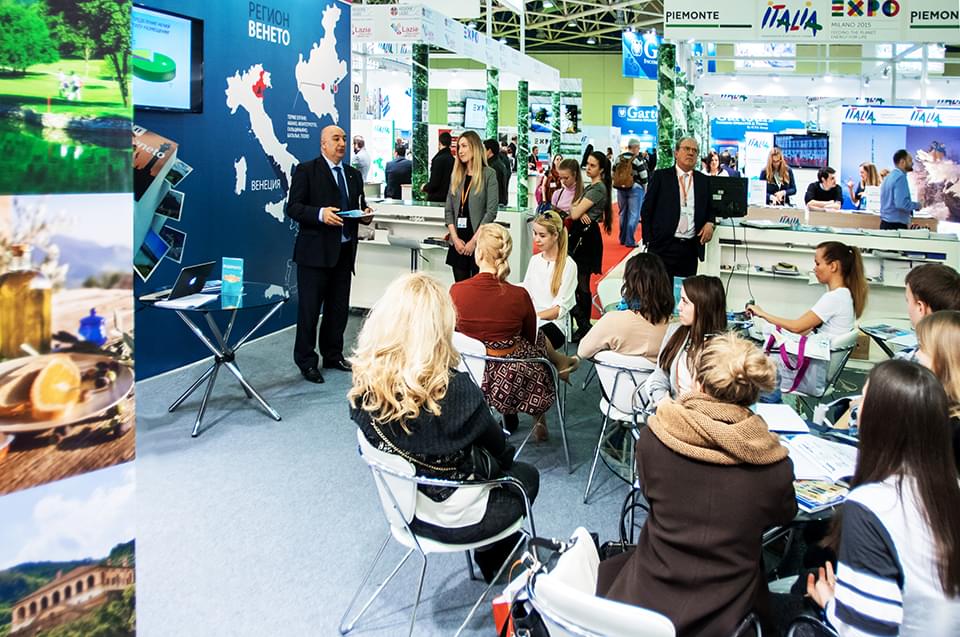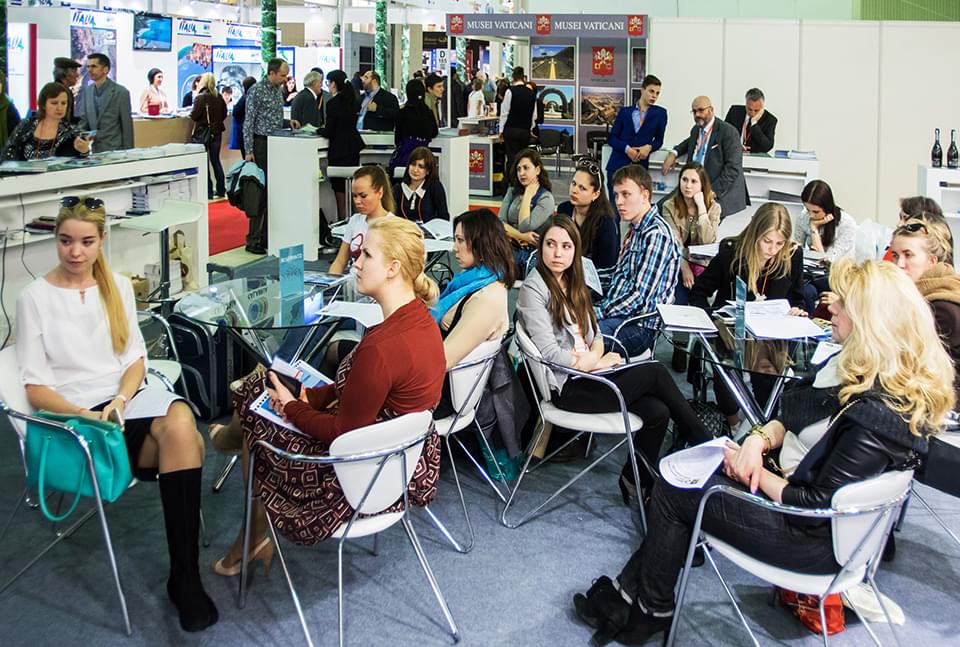 As a result, the stand has been visited by representatives of more than 400 tour operators from all over Russia within 4 days of its work.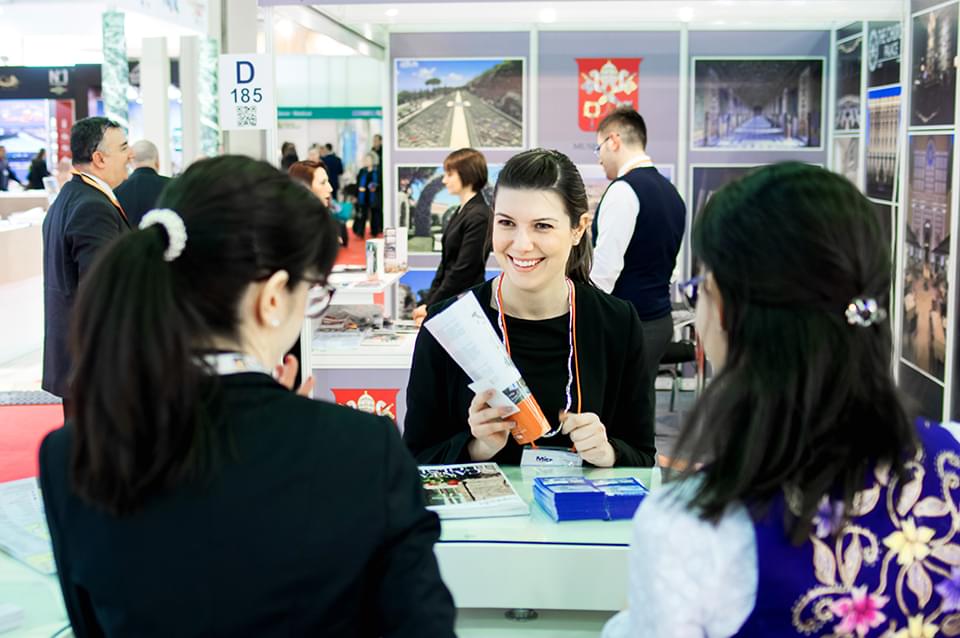 iMARUSSIA! agency's team has previously been involved in a comprehensive training and support of a large-scale presentation of the Veneto Region in St. Petersburg. During this presentation, representatives of the local tourism businesses of the North Capital met with their colleagues of such Italian companies as Savoia Thermae & SPA Hotel and Abano Montegrotto Terme.
Creating a positive image of overseas regions and brands in the Russian market is currently one of the key activities of our agency.