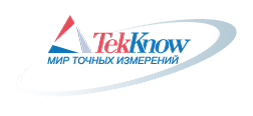 EXPRESS STAND in a WEEK!
iMARUSSIA! communications agency in collaboration with Greenlabs implemented an ambitious project for TekKnow – to develop a graphical part of the stand for the MIOGE / Oil and Gas exhibition in Expocentre (Moscow) in less than a week. The previous contractor was unable to cope with task in the shortest possible time and our agency had to come to the rescue.
Very often we receive such projects whereby we become the final arbiter.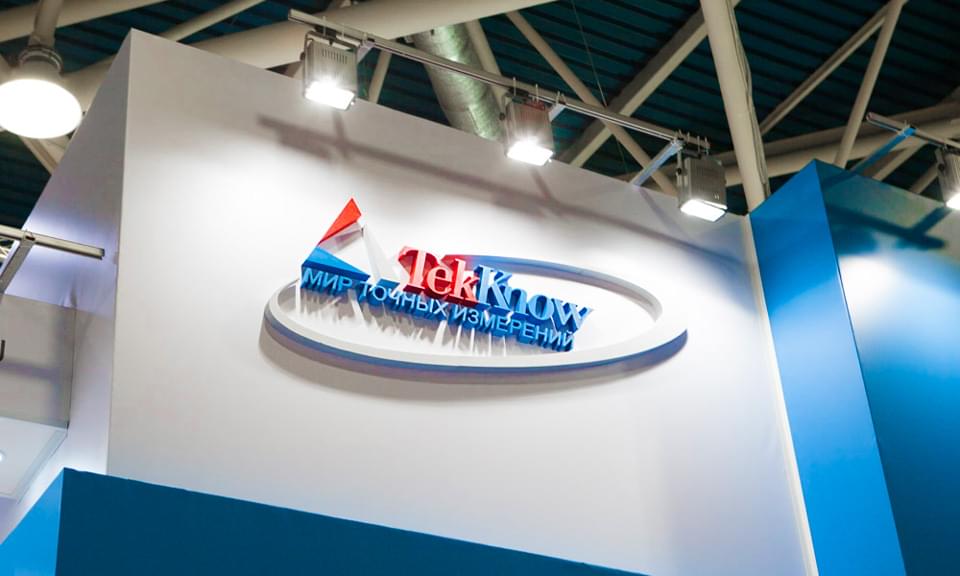 Visual concept based on the philosophy of reliable partnership in terms of control and computation.
This idea reflects a picture with bridges, as an example of the scale of responsibility and precise calculations.
Given TekKnow product range, it was decided to dedicate the left side of the stand to level meters and the right side to meteorological stands.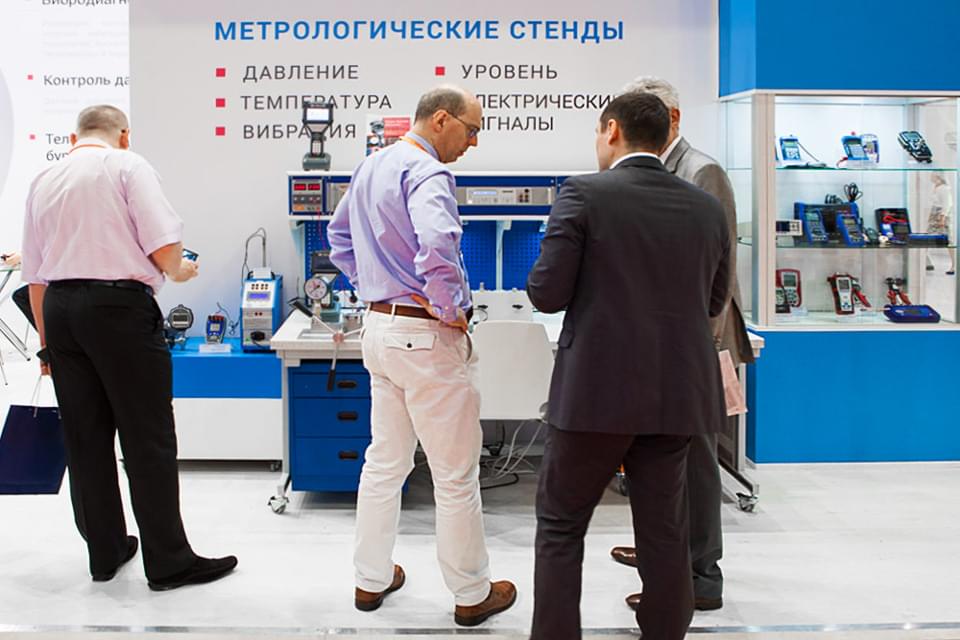 On the side wall we collected statistical figures and posted a map of company branches.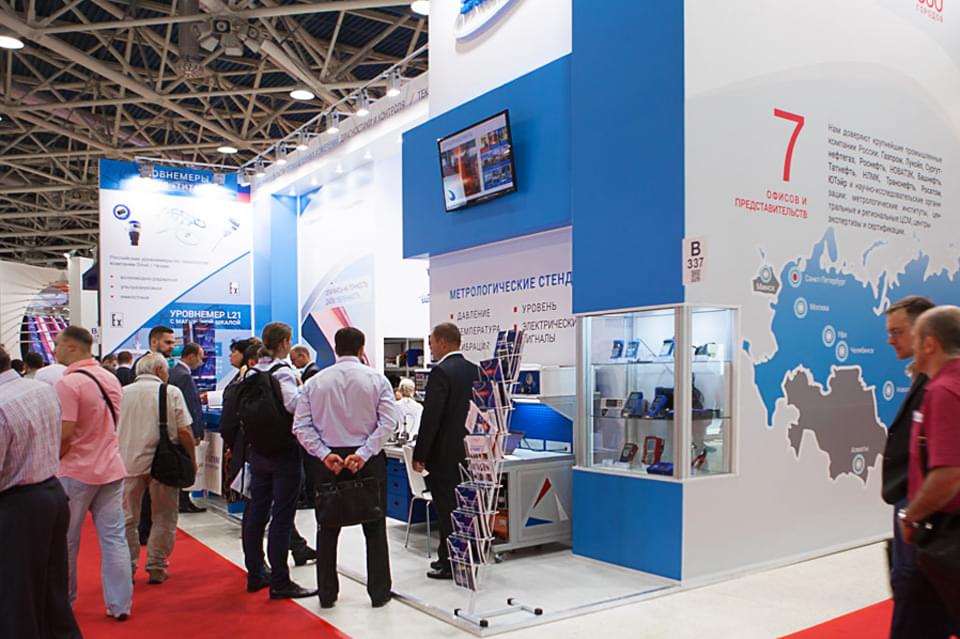 On the front side we displayed regional representatives in the form of short list.
Colors and graphics geometry were inspired by the corporate style of the company.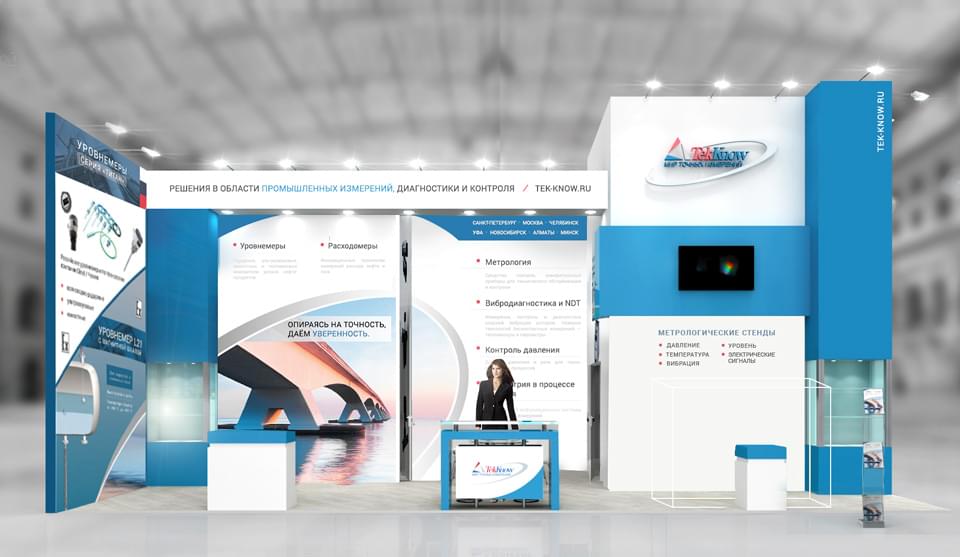 In the course of the project agency specialists faced a difficult requirement to seamlessly fit hanging level meter in line with one of the walls.
A cistern scheme was thought of, added the necessary fastening and floats, as well as special technical liquids.
Additionally the wall needed to be rebuilt for two categories of the appliances: domestic and import level meters. The contrast between dark and light laid the basis for an oval geometry help solve this problem.
Pictures of instruments were used on narrow walls in monochrome, and it allowed displaying several popular models of different spheres and unify them visually.
On the stand there were a lot of samples and instruments on display.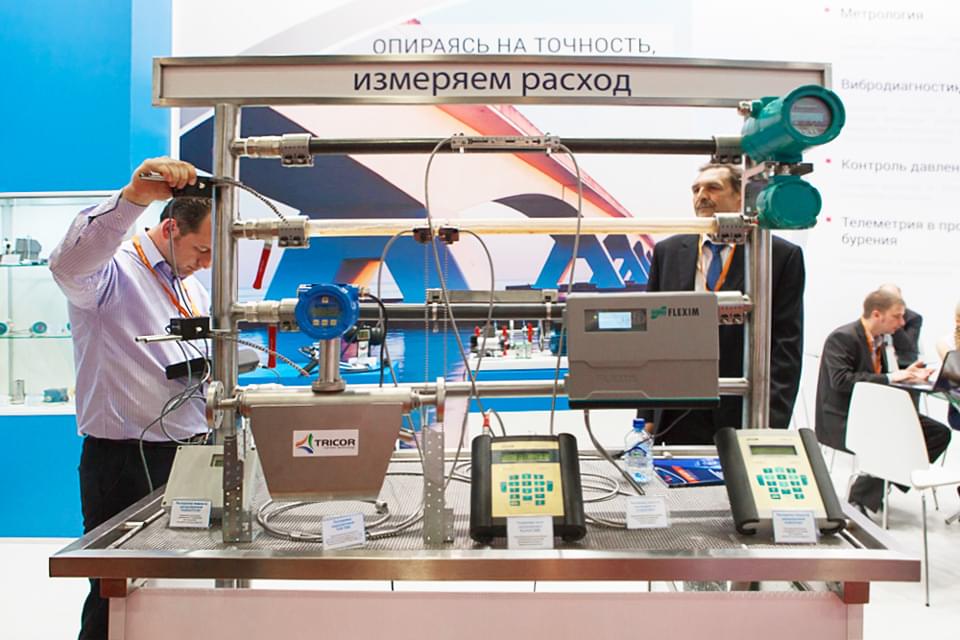 It should be noted that our specialists were provided with very solid impressions.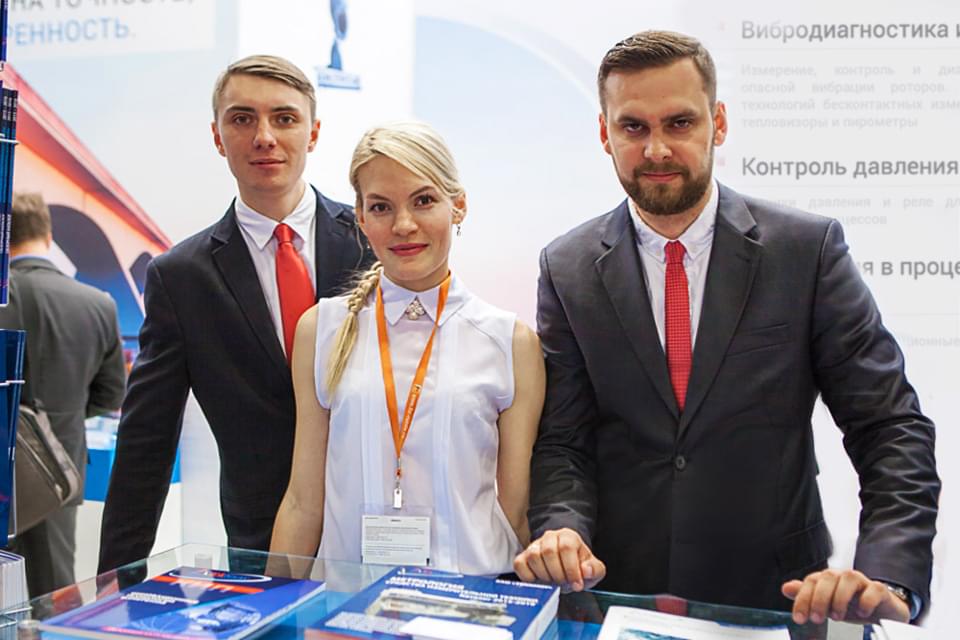 We are very pleased by the customer's review; it is difficult to resist and not to quote:
"I am very grateful to you and for taking over the project, and with the result! I am very happy with the design: turned out really stylish"
Olga Storchak, TekKnow marketing manager