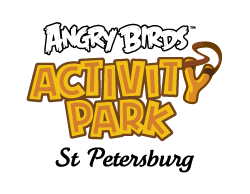 A leading builder, the FORTGROUP company, set an interesting goal for the iMARUSSIA! communication agency: help the company to prepare for the MAPIC international exhibition of retail real estate in Cannes.
We were asked to put together presentational materials in two languages, Russian and English, design a layout and release a run of bilingual leaflets dedicated to the company's high-profile project, Angry Birds Activity Park. The amusement park will be situated in the EUROPOLIS Shopping Mall, one of FORTGROUP's newly opened sites.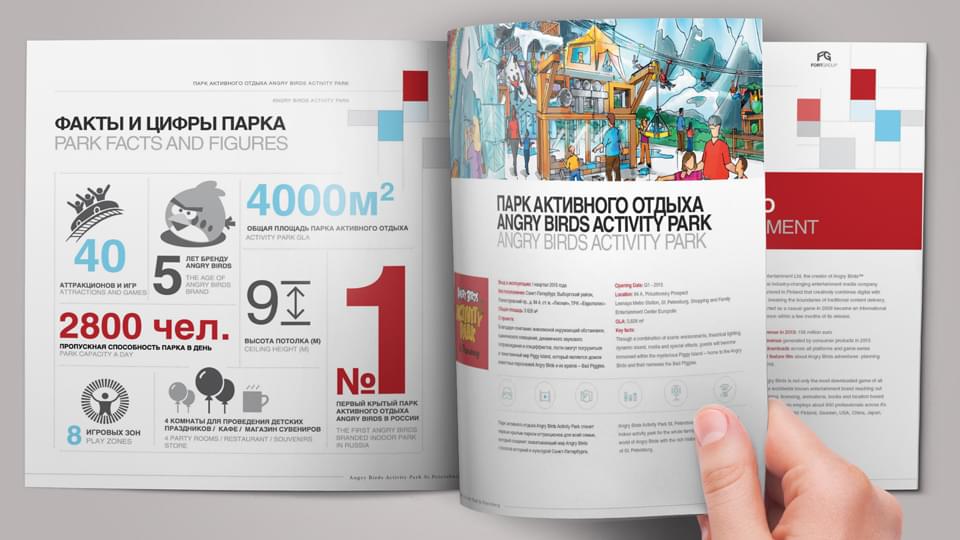 iMARUSSIA! suggested using infographics with a short description of organizations for the leaflet. The agency also decided that the extended format cover page should contain the map of the park with descriptions of the planned ride zones. The extended format of the page allowed us to make the scheme easily readable, and joint forming with subsequent folding according to the format allowed us to preserve the compact size of the leaflet.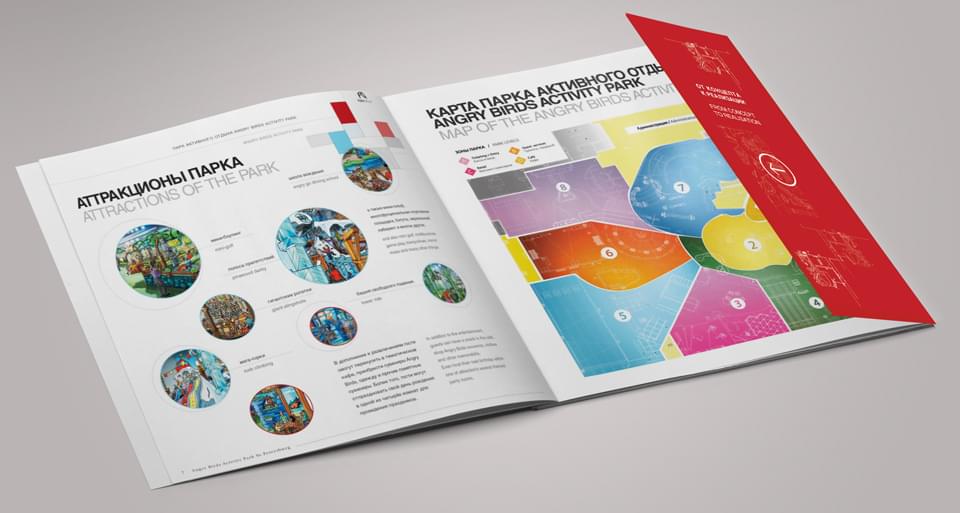 During print we faced an extraordinary task, which was to form a 12-page leaflet with glue, and not with staples. Regardless of the tight schedule a corresponding technology was found, and the print run was formed.