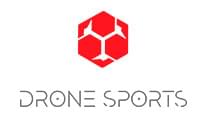 Drone racing is a fairly young sport, rapidly gaining momentum all over the world. 
Copter racers are already considered official athletes, and drone racing has become an official sports discipline included by the Ministry of Sports of Russia in the All-Russian Register of Sports. 
The pilots of St. Petersburg enjoyed the hot weather and an even hotter racing! 
The most experienced pilots of Russia came to the Dinamo stadium to choose the leader of this stage.
The key objectives were as follows:
holding of the opening ceremony
technical support of the championship
provision of promotional equipment and people
holding of the awarding ceremony
In competitions like this, you got to be more than fast. You need to cross the finish line first no matter what and fly over the special checkpoints (highlighted sections of the track).
Gennady Fomin, Konstantin Kosolapov, Dmitry Cherezov and Ivan Golovkin made it to the end of the main Grand Prix race.
The winner was Gennady Fomin (Drone Sports team). He showed the best results and scored maximum points per stage, winning both in qualifying and in the main race.